MITUR in Miami promote Santo Domingo as cruise capital of the Caribbean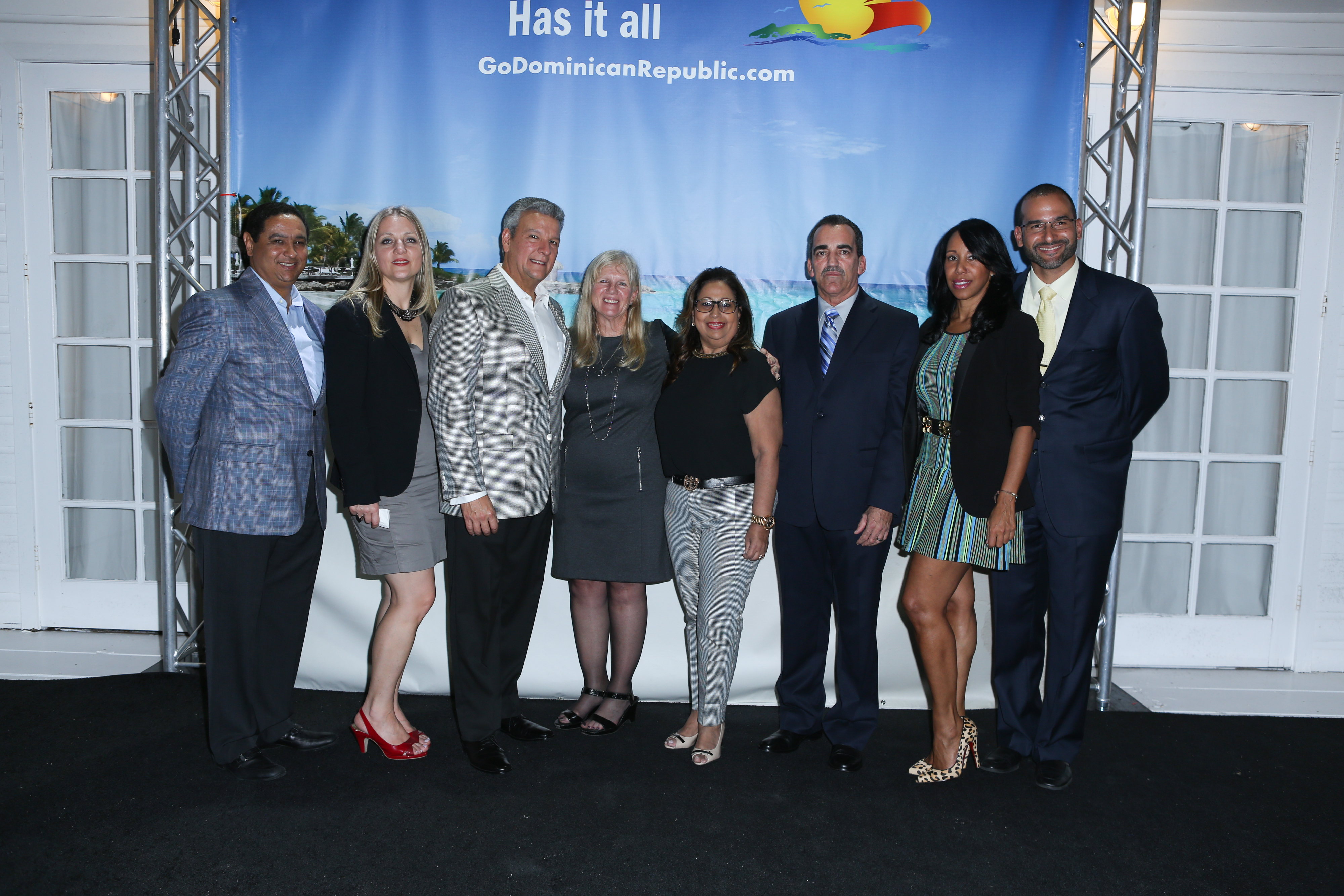 With the objective of positioning Santo Domingo as the Cruise Capital of the Caribbean, The Dominican Republic Ministry of Tourism, Sans Soucí Ports and the Hotel Association of Santo Domingo hosted an event in Miami with cruise lines top executives, tour operators and industry press to showcase the destination's port facilities, hotels and attractions.
Bearing the slogan "Santo Domingo has it", these organizations showed guests the marvels of the oldest capital in the New World, considered an elite Caribbean destination for its potential and uniqueness.
"Santo Domingo has the most active cultural agenda of the Caribbean, with rich and fascinating history and culture, and world-class selection of entertainment, dining, shopping, sports and beaches," said Orfila Salazar, Director of Cruise Industry for the Dominican Republic Ministry of Tourism.
Jaime Castillo, Executive Director of Sans Soucí Ports, highlighted the operational capacity of the terminals at the Port of Santo Domingo. "Sans Soucí and Don Diego terminals offer all the comforts and meet the highest requirements for high volume cruise ships, either for transit or as home port," said Castillo.
Castillo also revealed that the port recently signed a collaboration agreement with AERODOM to promote synergies with the airport facility, which, considering the high amount of air connections to and from Santo Domingo, represents a competitive advantage for the region.
The event also served as an opportunity to recognize Michelle Paige, president of the Florida-Caribbean Cruise Association (FCCA), an organization that brings together the world's major players in the cruise industry, for her contributions and executive management in favor of Dominican Republic .
The presentation was made to the beat of Dominican jazz and a set depicting Santo Domingo's charm and feel. The potential of the Dominican capital was showcased in detail, highlighting its allure: beaches, natural attractions, history, entertainment, music, sports and golf, dining, shopping, hotel accommodations, events and conventions, and two modern cruise terminals.
The presentation also featured the exclusive excursions program for segmented cruise travelers, views of the city and historical, cultural, ecological, adventure and sports tours.
A delegation from the Dominican Republic participated in the event, including Orfila Salazar, Director of Cruise Industry for the Dominican Republic Ministry of Tourism; Lisandro Macarrulla, Jaime Castillo, Sharon Mei and Patricia Reinoso, Sans Soucí Ports executives; Francisco Carreras, Presidential Tourism Advisor; and Eduardo Reple from the Hotel Association of Santo Domingo.
The event, organized by the Dominican Republic Tourism Office in Miami, led by Wendy Justo, brought together important personalities of the tourism industry in Miami as well as leading artists and celebrities.