French ship docks at Sans Souci Homeport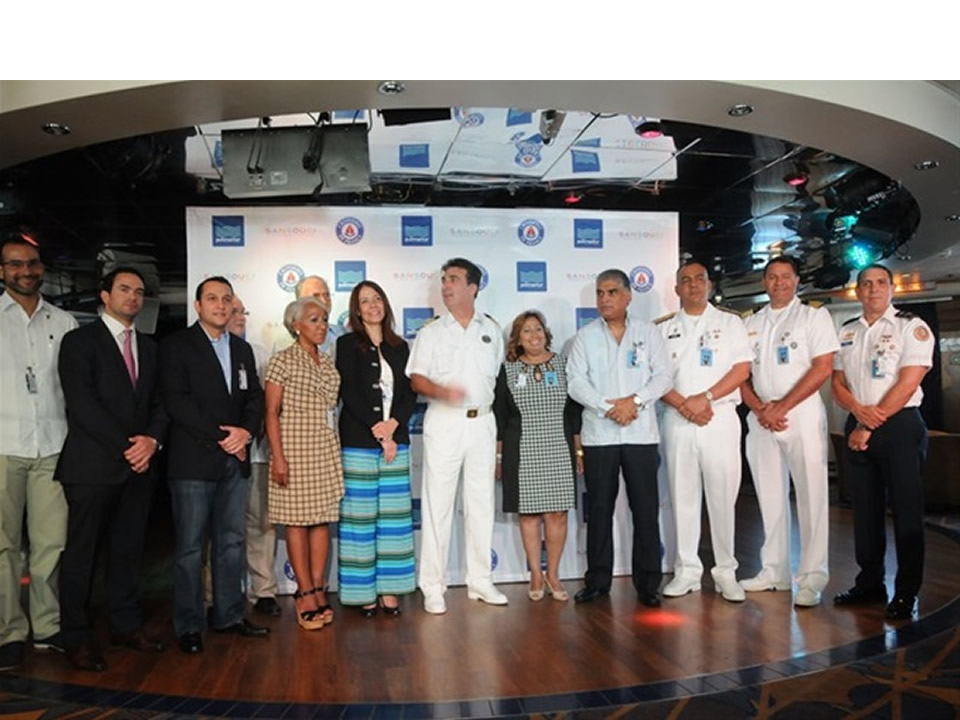 The Caribe Tropical-Horizon cruise ship arrived at its Homeport of Sans Souci Saturday, with 700 passengers on board to launch its 5-month December-April season, with 19 stops in La Romana, Guadeloupe, Martinique and Margarita Island, Venezuela.
Nicolaus Chapasis, captain of the boat which can lodge more than1,800 passengers, said the ship will transport some 35,000 touirists during the cruise season.
He thanked local authorities and associates for the warm welcome and noted that his crew has been recognized as the best by cruise tour companies during the past five years.
The captain also exchanged plaques with port authorities and shipping agency Sans Souci Ports executive director Jaime Castillo and shipping magnate Alexander Schad.
Deputy Tourism minister Fausto Fernandez said Dominican Republic's tourism in is at its best, and called the arrival of the Pullmantur company's Croisieres de France ship to the country as timely.
After an onboard press conference, officials and journalists were taken on a tour of the ship, which features two restaurants, bars, cafes, theater, gym, casino, pool, duty free shops a spa and beauty center.
The passengers can also observe the Colonial City from the port and enjoy a tour.
Source: Dominican Today