Signature Coalition RIO Agreement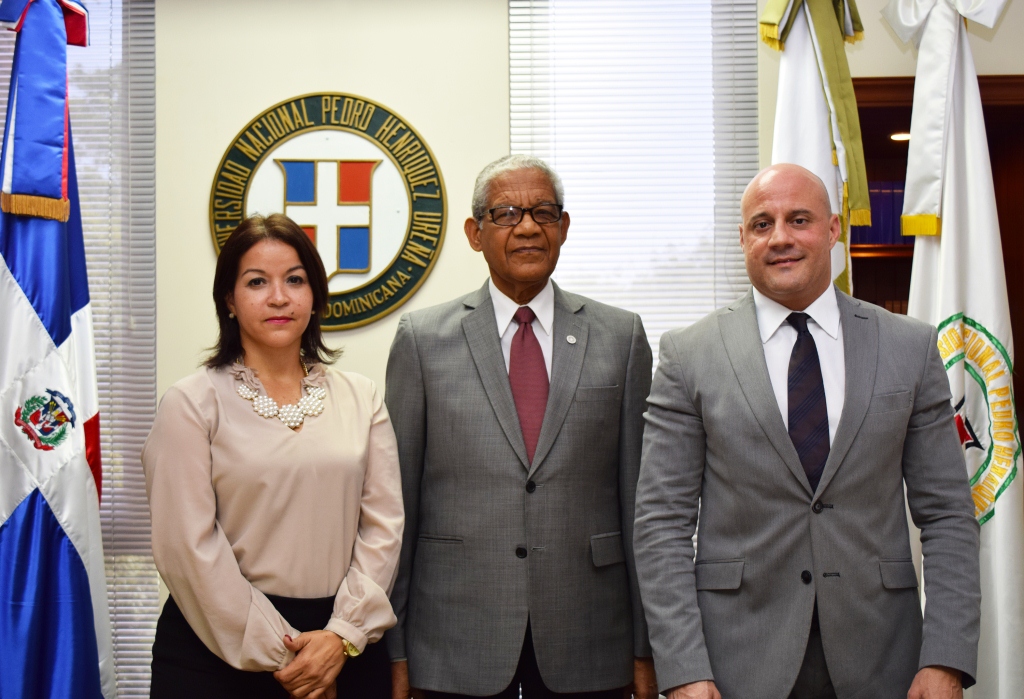 The Dominican Pedro Henríquez Ureña University Foundation (FUDPHU), The Universidad Nacional Pedro Henríquez Ureña (UNPHU) and the river coalition agreed an institutional cooperation agreement in order to stimulate recovery of the Isabela River and Ozama and the sanitation. The initialling of this agreement was given by Ing. Victor Veras, Vice President for Extension of the UNPHU; the Bachelor Gertrudis Valdez, Director Executive of the Fundación Universitaria Dominican Pedro Henríquez Ureña; and René de el Risco, representative of the river coalition.
With this signature, academic actions are promoted, social and business seeking to stimulate recovery of the Ozama River and Isabela and the sanitation, encouraging creativity, the culture of entrepreneurship and innovation in the University community and the communities vulnerable to the pollution of these two basins.
The agreement provides for the development and implementation of projects of entrepreneurship and innovation, of degree programmes and projects, the creation of an environmental volunteers, courses, talks and workshops which generate commitment to environmental and social, among other initiatives that contribute to the academic and the social commitment of the students, teachers and the capital residents.
During the signing ceremony, it was announced that through this initiative will be an innovation contest giving answers and solutions to the contamination of the Ozama and Isabela rivers. In the same way, with the accompaniment of teachers, the UNPHU student will do research, projects and theses on the Ozama River and Isabela.
In the activity, in the Hall of the Academic Council of the UNPHU, Vice-Rectors and deans of the various faculties were present, as well as also members of the river coalition.
Over the river coalition
It is a work table that comes with the purpose of clean up and rehabilitate the Ozama and Isabela rivers contribute to economic sustainable development of the Dominican Republic in the aspects, social, cultural, urban and environmental.
Its objectives are part of the generation of synergies, information, knowledge, resources and consensus, under an inclusive and consultative methodology.
The river coalition is formed by the Tropigas Foundation, San Souci Holdings, Commonwealth of the great Santo Domingo, Ornithological Society of Hispaniola, Innovation Center Atabey, Ministry of the environment, Corporación de Acueducto y Alcantarillado de Santo Domingo, Foundations of sanitation and recycling Association, among others.
On the Dominican Pedro Henríquez Ureña University Foundation (FUDPHU), It is the body that sponsors the National University Pedro Henríquez Ureña. Its first statutes were approved at the General Assembly held in Santo Domingo, the day 10 may of 1966.
On the Universidad Nacional Pedro Henríquez Ureña
Account with a wide offer academic degree, postgraduate and continuing education which rests on the values of academic excellence, humanism, innovation, environmental sensitivity, pluralism and social commitment.
Its mission is the training of suitable human resources capable of becoming agents of change, promoting sustainable development and facilitator of processes of transformation that society.