Labor Day Celebration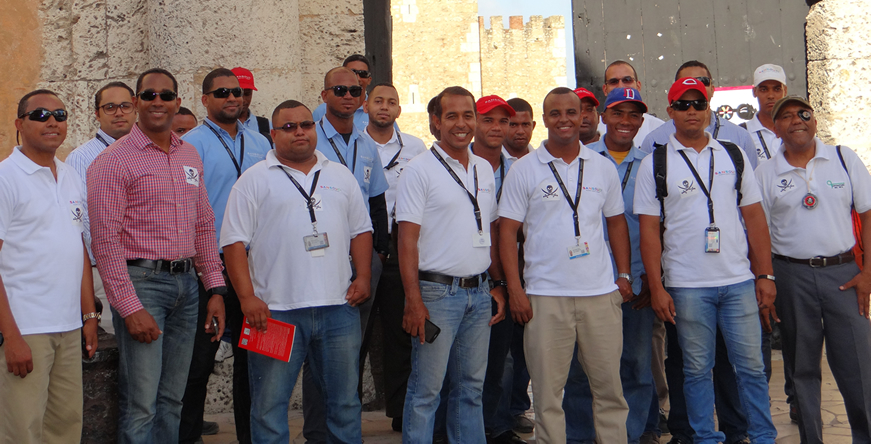 Visiting the Colonial Zone and the exclusive visit to the first 4D cinema in DR.
May 1st 2015.- As part of Labor Day, the San Souci Ports employees enjoyed a cultural day visiting the most relevant points of the Colonial City of Santo Domingo. With a support guide who accompanied and reported on the highlights of the national heritage, we had the opportunity to know the history and legends of the city.
We had the opportunity to walk through beautiful places and learned many curiosities about  historic streets such as "Calle Las Damas", "Calle El Conde" or "El Callejon de los Curas,".
Finally, we were invited to the first 4D multisense cinema in the country, where we saw the film "The Battle of Santo Domingo". Without doubt, a great experience that allowed us to share in an original and innovative way the history of Santo Domingo.