Port of Santo Domingo recieves BASC certification for safety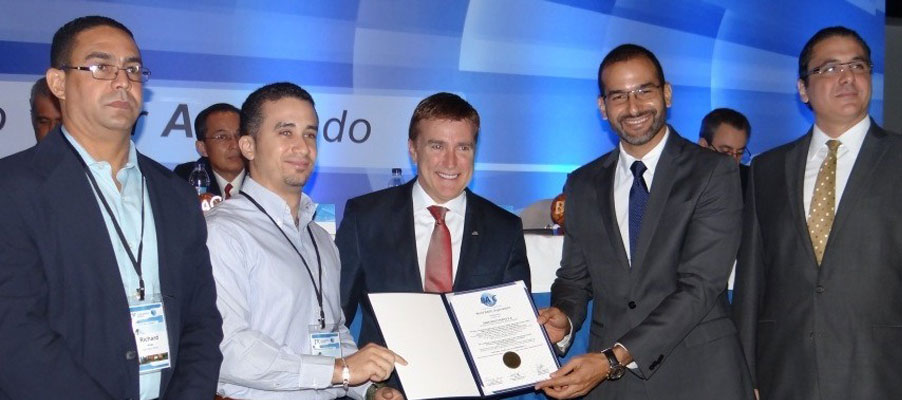 Santo Domingo, October 08, 2015.- Sans Souci Ports has received today BASC security certification in a ceremony at the Hotel El Embajador. The certification process requires the implementation of a Control and Security Management System, according to BASC Standards, as a self-managed program based on best practices and continuous improvement in the interest of safety of international trade.
The Port of Santo Domingo began the systematic process of evaluation through audits, which finally concluded today with the issue of this certificate, which will be renewed annually.
The Executive Director of the Port, Mr. Jaime Castillo, was pleased to be certified and commented that this is the result of the extraordinary efforts made by the whole team of Sans Souci Ports to standardize and strengthen the internal security processes of the company, always oriented to the service and quality to their users and customers.
Castillo, accompanied by other members of the company, received the certificate from the hand of the Ambassador of the United States, James Brewster, the President of BASC chapter in the country, Erik Alma, its vice president William Malamud, the President of the National Road Network (RNTT), Armando Rivas and the CEO of Customs Broker and Logistics, Jaime King.
Sans Souci Ports is a multipurpose port, safe, efficient and service oriented; advocated of our environment and socially engaged.