Crystal Symphony luxury cruise ship starts visiting Santo Domingo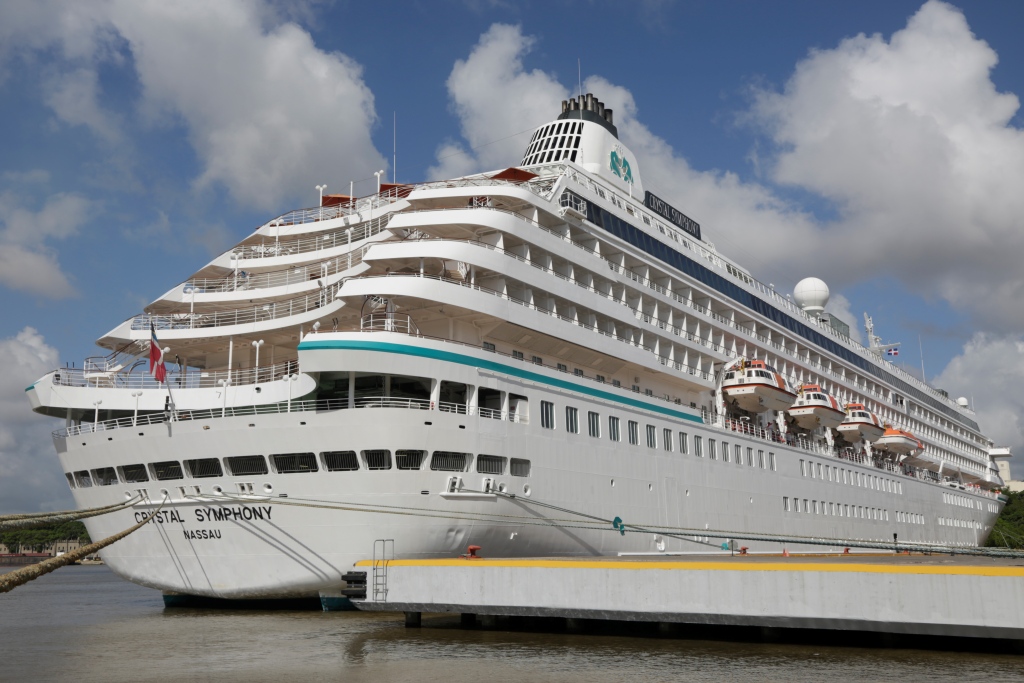 Santo Domingo, November 20, 2015.– The ship belongs to the world most awarded luxury cruise line: Crystal Cruises. The Crystal Shymphony came from the island of Jamaica and after visiting Santo Domingo will continue the trip in Puerto Rico, Tortola, St. Barthelemy, St. Kitts, Nevis, Turkos and Caicos and Miami.
This ship, built in 1995, has 238 meters long, 51,044 tons and a draft of 7.59 meters and it has a total passenger capacity of 922 passengers.
As part of the traditional welcome to ships visiting the Port of Santo Domingo for the first time an exchange of plaques took place with the attendance of Jaime Castillo, Executive Director of the Port, Sharon Mei, Commercial Director, Julia Tábora, Communications Manager, the Crystal Shymphony Captain and other members of the crew.
During the ceremony, Castillo, gave a formal welcome to the ship authorities, and at the same time, he expressed his appreciation for the trust and support given to Santo Domingo as one of their exclusives destinations.
Once the cruise arrived at the port, passengers enjoyed the activities and tastings organized by Port of Santo Domingo for the occasion, such as diving sessions, Colonial City Tour, Dominican Fest and Feast Tour and social Tour "You Care. We Care", developed by teachers and students of the Polytechnic Institute Pilar Constanzo.